Controlling the flow of pallets to prevent excessive accumulation or maximize manual and automated workstation efficiency takes a variety of approaches. TS4plus offers several types of stop gates, as well as proximity switches and switch mounting kits, to provide the most effective traffic control system for your application.
Cushioned stop gates are used for all applications along a mainline conveyor line or transverse conveyor section.
All TS4plus cushioned stops utilize infinitely adjustable, self-compensating pneumatic dampers to gently stop the workpiece pallet.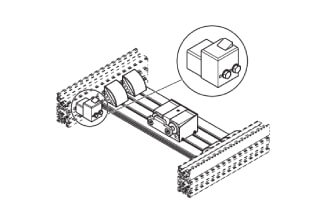 VE4-S/AR Anti-rebound Stop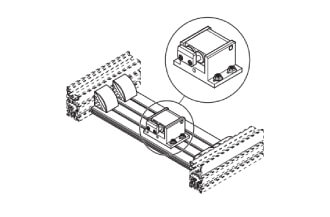 VE4-D100 Cushioned Stop Gates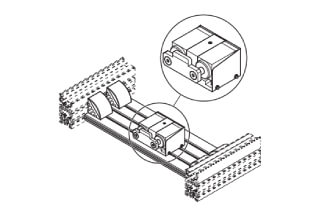 VE4-D250 Heavy Duty Cushioned Stop Gates