Air supply elements convert certain profiles into compressed air bars. Convenient and flexible pneumatic connections can then be placed anywhere along the compressed air bars and provide easy access to tools. Pre-Assembled Air Bar 8-1 G″ & G3/8″ Pneumatic Port Kits 8-2 45mm Pneumatic T-Junction Kit 8-3 45mm Pneumatic End-to-End Kit 8-3 Air Gaskets 8-4
Elements can be purchased completely assembled or as separate components.
The advantages of purchasing separate components are:
Allows custom lengths
Can have multiple ports in various locations along the profile.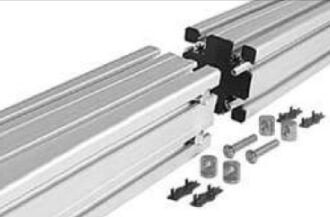 Longitudinal end connector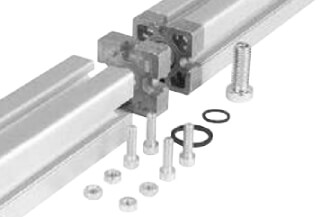 Longitudinal end connector 45 pneu